Can another company book our products on our behalf? YES!
Follow the below steps to create an agent console to enable other companies to book your products (and take payment if you want them to).
Commission Agent:
This agent where you pay a commission to after the guest has travelled. For these agents you (Operator not agent) collect full payment from the guest. A fully paid agent voucher will be applied to the booking.
Credit Agent:
This agent can make a booking and pay you at a later date. (You are giving them credit. When a booking is made, the booking will show the commission amount and the amount you need to invoice the Credit Agent for.)
Net Agent:
This agent pays the net amount. (Full payment – commission = net amount). When a booking is made, the commission amount will show along with the net amount the agent has paid.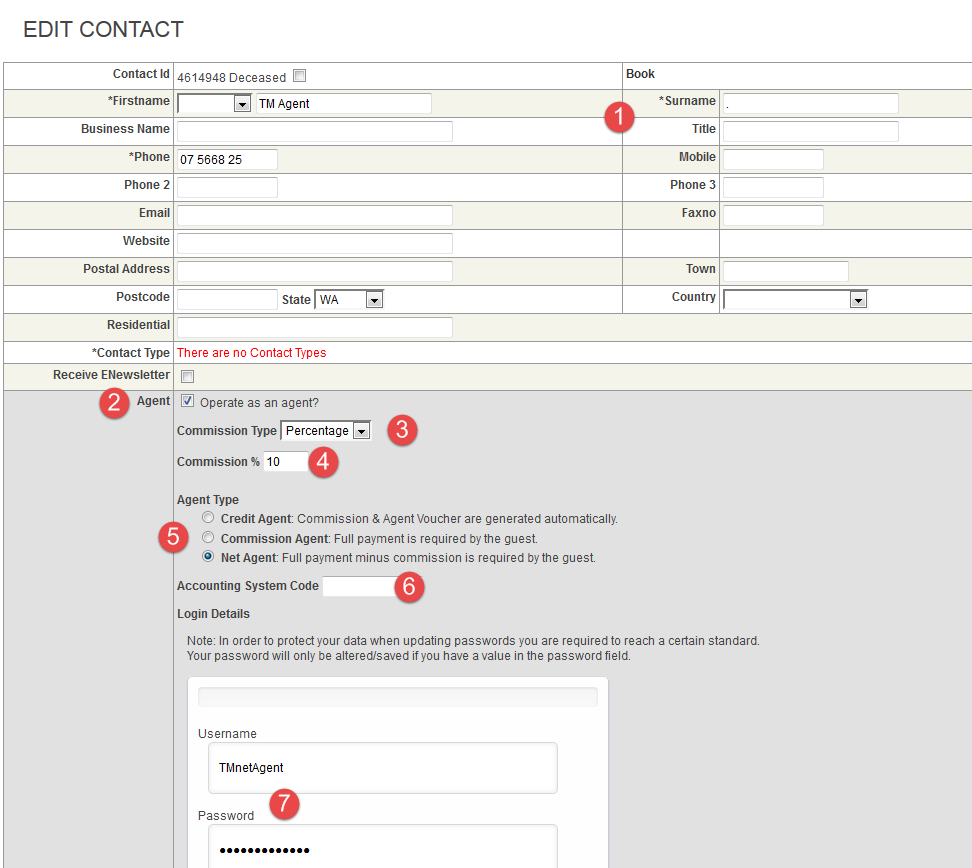 1. Complete the contact details of the business (and a contact person)
2. Tick Operate as Agent (this creates the Agents console)
3. Select Commission Type (Percentage or Flat Fee)
4. Enter the Commission Amount
5. Select the type of agent to be created (Credit, Commission or Net as seen above)
6. If you export agent bookings to an accounting system for payment collection, you can enter your accounting system code for this agent. (Created for a specific client - Not Mandatory)
7. Create a Username and Password for the Agent to login using their very own console (not yours).
8. Save Changes
Should further assistance be required, please contact our support team!